ADA Detectable Warning Tile – Composite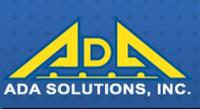 The Cast in Place Tactile is made of a colorfast and UV stable homogenous glass and carbon composite with fiberglass truncated domes for enhanced durability.
The Cast in Place Tactile is used for new curb ramps or new construction applications and is a great long-term solution for any project, under any weather conditions.
All of our truncated dome tactile surfaces are in full compliance with the American Disabilities Act Accessibility Guidelines (ADAAG), Public Right-of-Way (PROW) and California Title 24 Requirements. ADA Solutions Inc., products are approved for use by all major municipalities, DPW's and state DOT's.
Features:   
For use in new curb ramps or new construction
Pressed into place in freshly poured concrete
Cast-In-Place Tiles have a 1/4″ nominal thickness and feature embedment ribs 3″ on center through entire length of tile
Plastic sheeting protection covers entire surface of Cast-In-Place Tile
Standard sizes: 24″ x 36″, 24″ x 48″, 24″ x 60″, 36″ x 48″ and 36″ x 60″.
ADA Cast-In-Place Tiles [Info]
ADA Cast-In-Place Tiles [Brochure]
| Product Number | Description | Size | Color |
| --- | --- | --- | --- |
| AD2448 1DPAV1Y | Warning Tile – Composite | 2 ft x 4 ft | Yellow |
| AD2448 CIPRED | Warning Tile – Composite | 2 ft x 4 ft | Red |
| AD2460 1DPAV1Y | Warning Tile – Composite | 2 ft x 5 ft | Yellow |