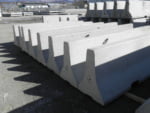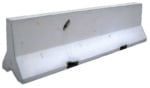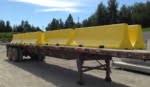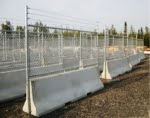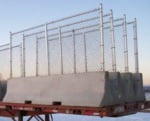 Median Barriers / Jersey Barrier
A non-DOT option that does a great job deferring traffic and protecting whatever might be on the other side. Our stock size is 10' long, however, we can shorten the barrier by 2' increments.
Median or Jersey barriers can be painted in different colors for an additional fee. Also available with fence option.