Staff Accountant (Seasonal)
Provides assistance in maintaining adequate and proper ledger accounts of all assets, liabilities, and transactions of the company and ensures reconciliations are performed on a regular basis. Interacts with Controller, Assistant Controller, all managers, supervisors, sales personnel, and department heads.
Applies principles of accounting to analyze financial information and prepares financial reports.
Prepare and process accounting transactions including data entry and journal entries as directed.
Compiles and analyzes financial information to prepare entries to accounts, such as general ledger accounts, documenting business transactions.
Analyzes financial information detailing assets, liabilities and capital and prepares balance sheet, profit and loss statement and other reports to summarize current and projected company financial position using calculator or computer.
Audits contracts, orders, and vouchers, and prepares reports to substantiate individual transactions prior to settlement.
May establish, modify, document and coordinate implementation of accounting and accounting control procedures.
Prepare monthly intercompany billing transactions and statements.
Provide accounting assistance to accounting department staff to support accounting functions.
*Must maintain confidentiality of financial data.
*Must maintain the highest level of moral and ethical standards at all times.
May direct and coordinate activities of other accountants and clerical workers performing accounting and bookkeeping tasks.
Assist with receptionist's duties; direct incoming phone calls, receive visitors, sort mail.
Perform other duties as assigned by the Assistant Controller and/or Controller.
Must have knowledge and previous experience in the following areas:
General ledger accounting.
Financial reporting.
Computerized accounting systems.
Must have the necessary interpersonal skills to represent the company in a professional and courteous manner in the presence of external contacts.
Must be able to work under pressure in a busy environment and maintain a pleasant disposition.
Good analytical and financial skills.
High ethical and moral standards.
Must be proficient in personal computer application. (MS Word, Excel, etc.).
Experience in a construction industry setting preferred.
4-year accounting degree or the equivalent coursework in a related specialized field and 4 years of related experience preferred.
Paid holidays and overtime.
Medical/ Dental/ Vision insurance.
401(k) Plan.
Bonus Plan & Profit Sharing Plan (dependent on hours worked).
Please send cover letter and resume to:
Anchorage Sand & Gravel Co., Inc.
Attn. Jenna Maurer, Controller
1040 O'Malley Road
Anchorage, AK 99515
Email:           [email protected]
Fax:               (907) 344-2844
Online:         www.anchsand.com
AS&G is an Equal Opportunity/Affirmative Action Employer. All qualified applicants will receive consideration for employment without regard to race, color, religion, sex, national origin, disability, protected veteran status or other legally protected status.  AS&G is a drug free work place; passing a drug and alcohol test will be required prior to employment. Random drug testing during employment.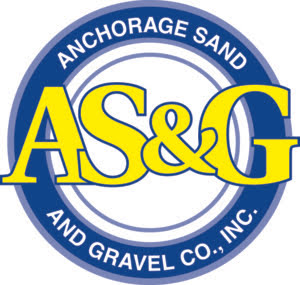 construction, manufacturing
1040 O'Malley Road, Anchorage, Alaska, 99515